I'll admit that I spend way too much time browsing
the internet for baby clothes. I've found that it is
much easier to dress little girls than little boys.
So, it's always very exciting when I find a store or
brand that does boy clothes well. I'll share some of
my favorites for those of you with little misters to
dress! You can find most of these brands on discount
sites like MyHabit & Zulily. I think all Moms should
sign up for both! I'm a huge fan ;)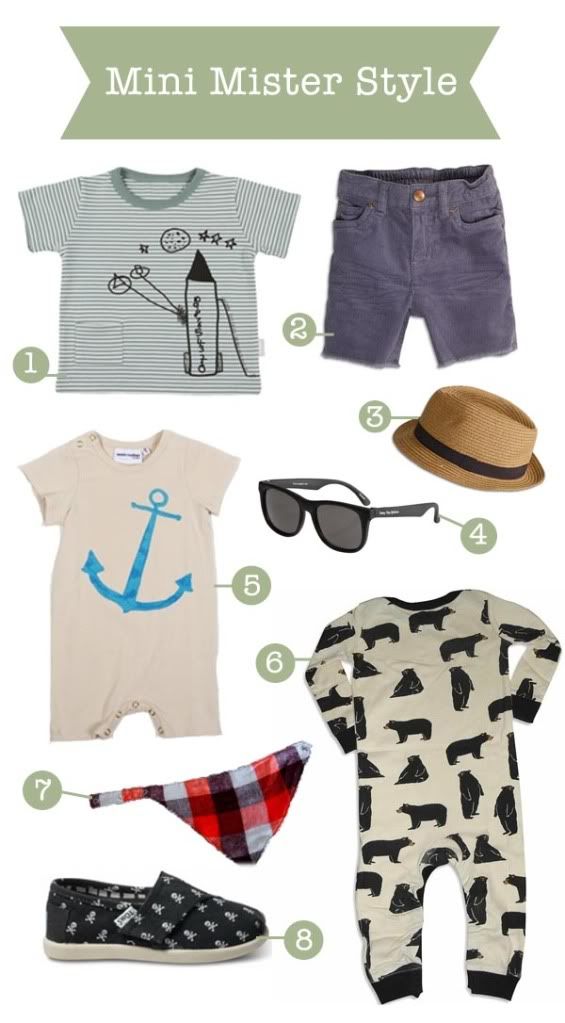 one, two, three, four, five, six, seven, eight.
If you have any favorite brands or stores, let me know!