I've finally been able to sit down
and do a bit of sewing!
It's one of my
favorite things to do in the summer.
The past couple days have been especially
hot
(highs in the 100s!), so it was the
perfect weather
to be inside sewing :)
I made a couple pairs of baby/toddler
leggings.
I found the pattern at Joanns
& had the perfect
blue jersey fabric lying
around
at home! I love
when I don't have to
go on a big search for
the perfect fabric.
I decided to block print an anchor design
after I sewed
the leggings together.
I love the look of a playful,
hand-sketched
image printed on kids clothes.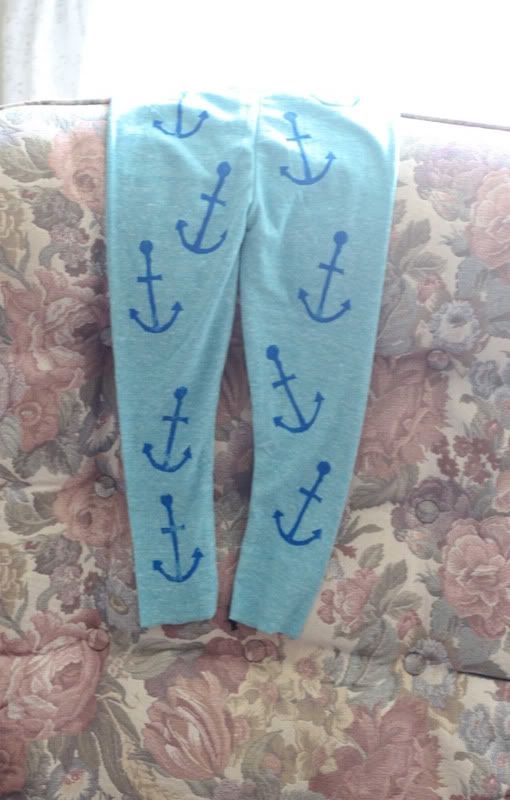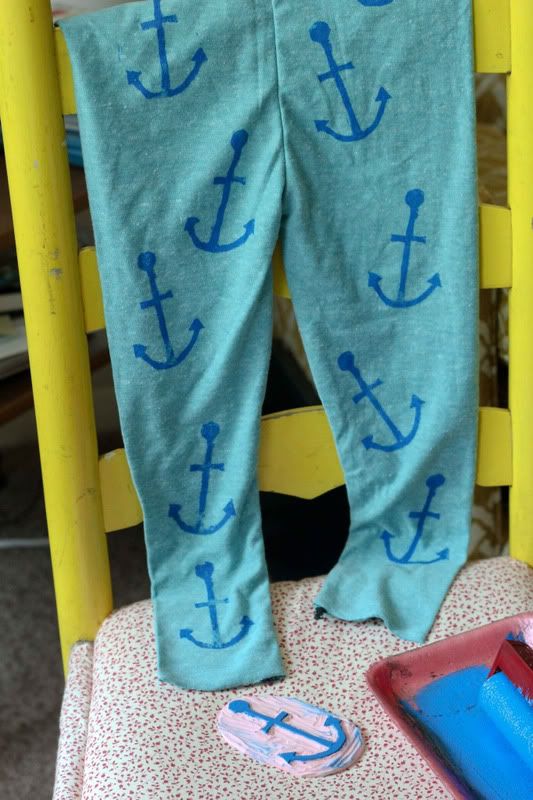 I also love the idea of dressing kids in
clothes that I would
love to wear myself
but can't get away with wearing ;)
Babies & kids can pretty much get away with
any outfit.
I love that about them!
All I have left to do is sew up the elastic waistband & legs!
I'm definitely going to make a pair small enough for my little babe.