My, oh my, how quickly a month flies by.
This month has been full of packing, working,
and sorting out visas for our trip to New
Zealand in two short weeks.
(fingers crossed my visa comes in time!)
I've also been trying to spend quality time
with my family since I won't see them for six
months. Thankfully, my sister and her husband will
be joining us in October.
After work today, Christen, our boss, and I went to
eat at our favorite restaurant. This is my last week
at work, so we had a little celebrating/goodbye meal
together.
I stopped by Christen's place and snapped these photos
in the perfectly lit woods behind her apartment.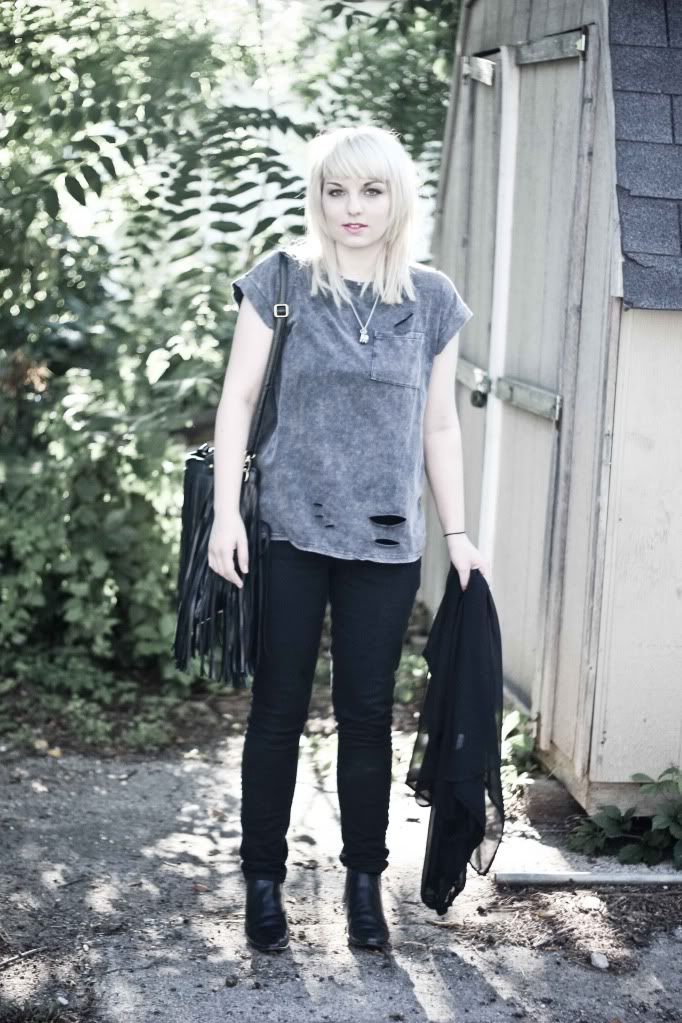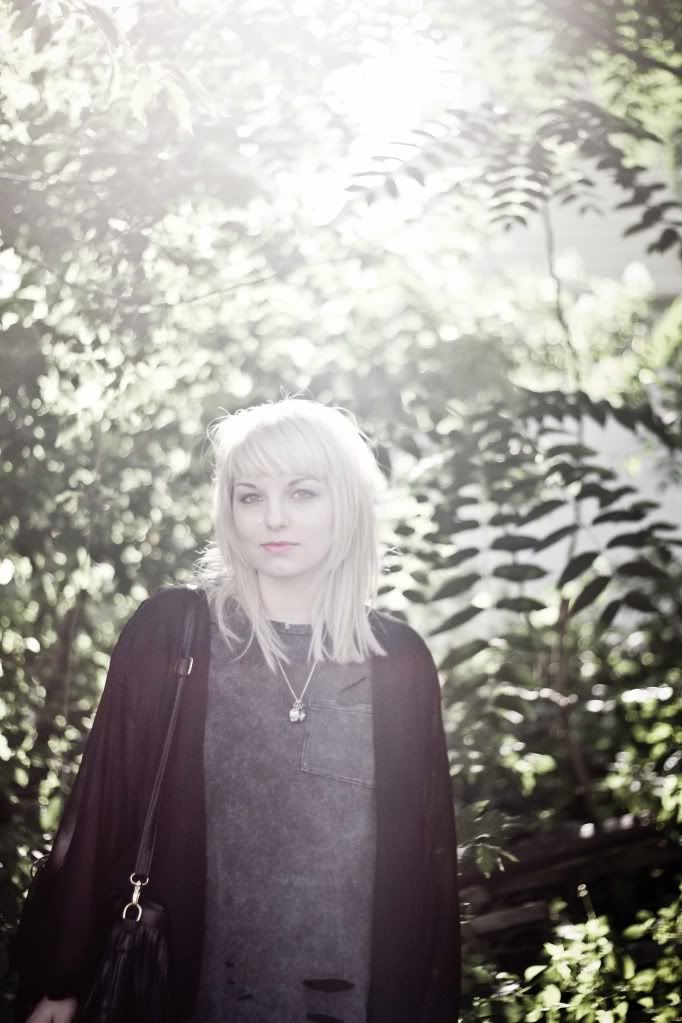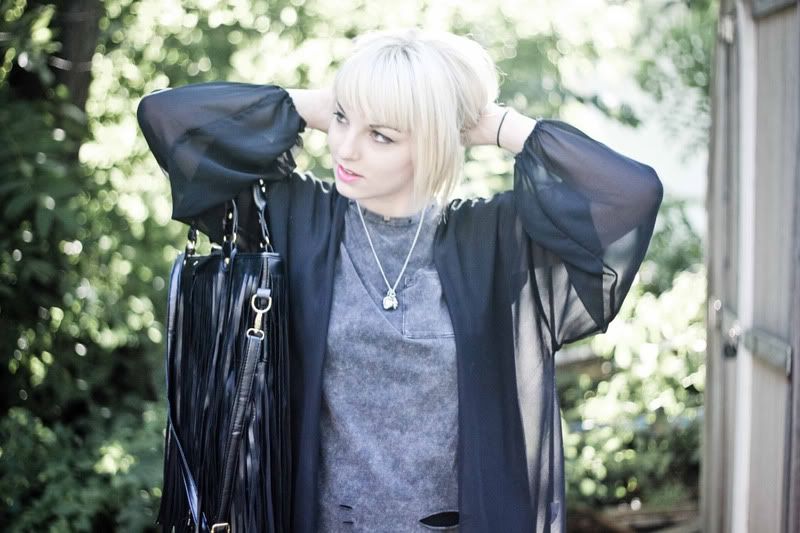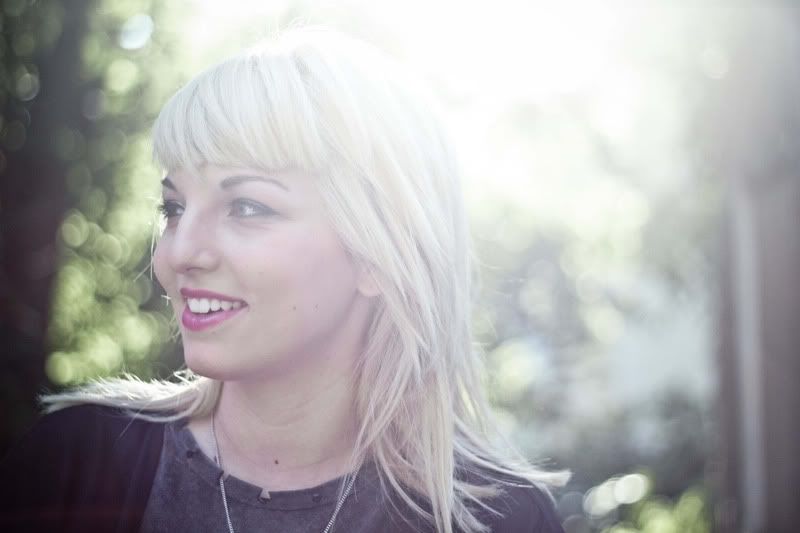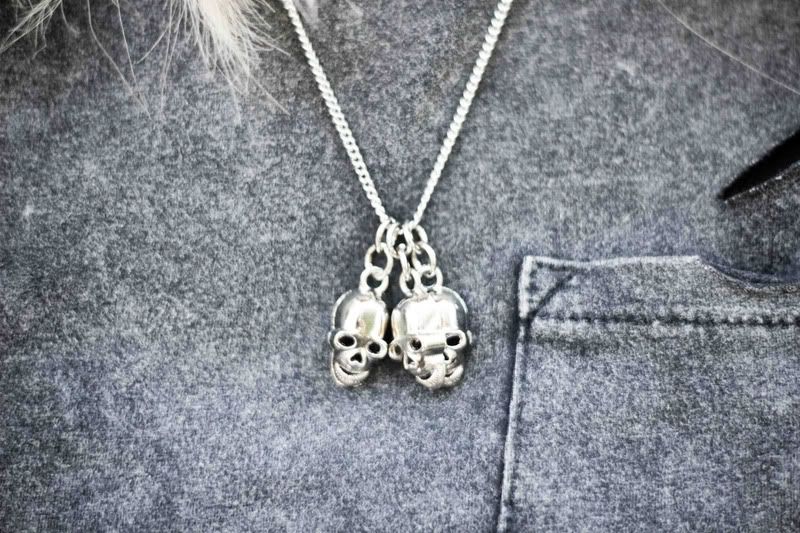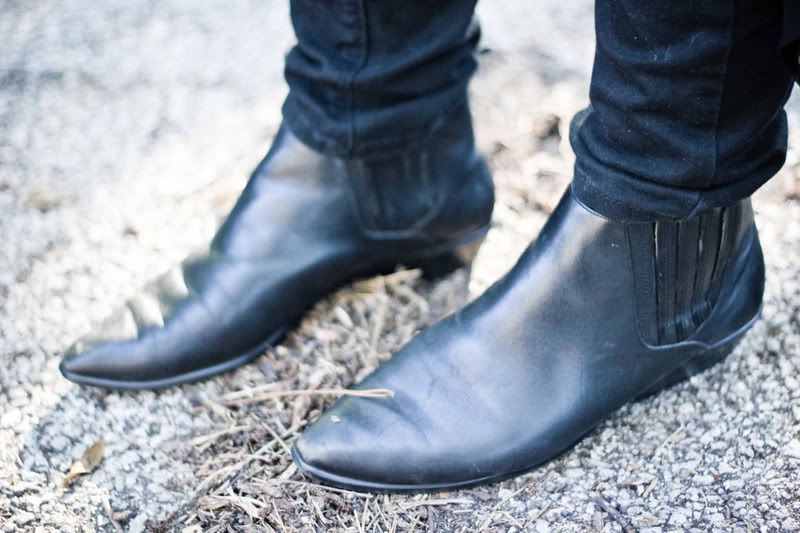 I've also really been loving bright pink/purple lipstick
paired with grays & blacks. It's a nice way to add color.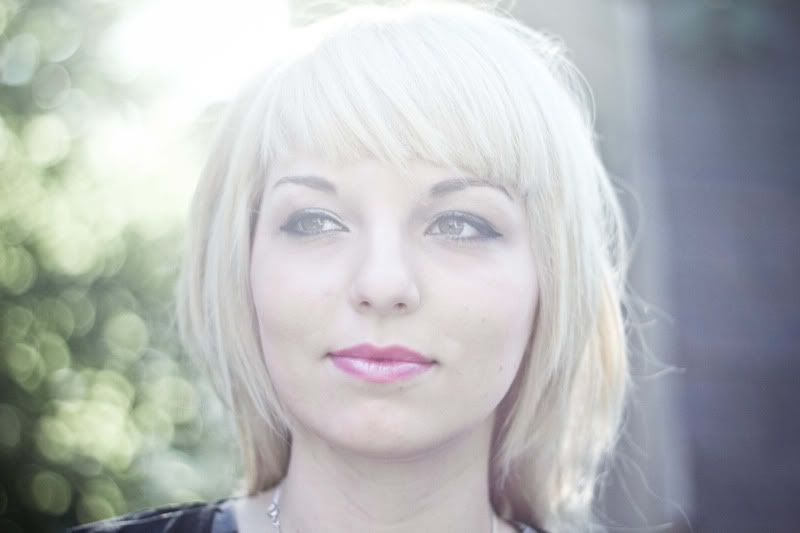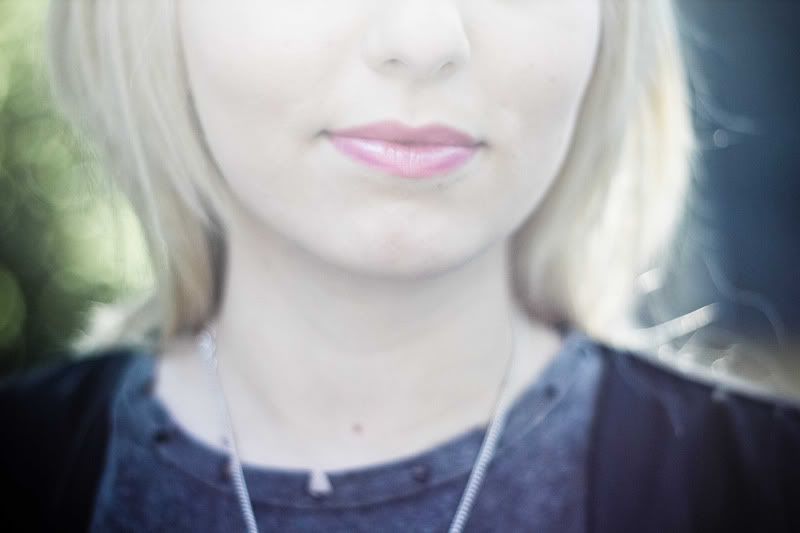 shirt & necklace, purse, sheer jacket, boots
Tonight consists of more packing & quality time with the husband
and son. My loves.