If you're still trying to think of something
to make for your dear Mother, check out this
paper flower tutorial Christen and I put together!
tweaked the stems a bit to make it more vase friendly.
Christen added twigs & lavender to
the bouquet.
It was a really simple project,
and we love the way
it turned out!
If you need more detailed steps, watch the short video we made.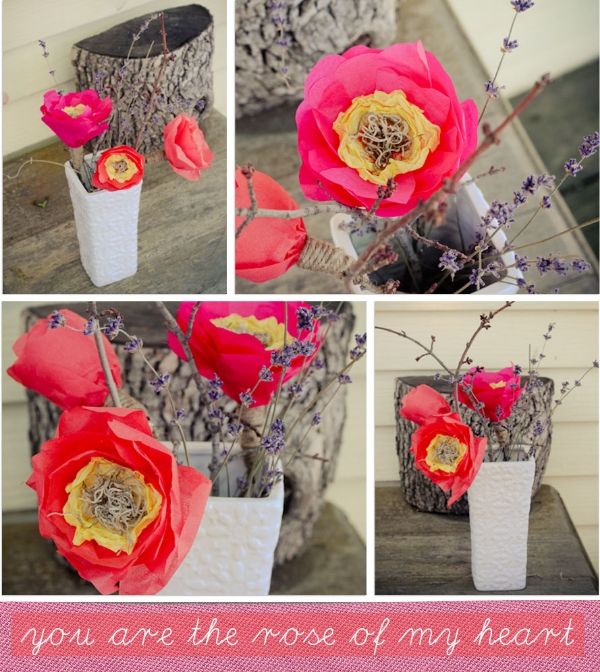 (we only used glue & a paintbrush because the nozzle on our bottle was broken :)
Be inspired to give something handmade.
Our Mom cherishes these gifts the most.