Outfit posts are funny to me because, lately,
I've been wearing a variation of the same thing
rolled up jeans, some sort of tee/button up shirt,
my brown oxfords, and leather bag.
It's always a solid choice.
Summer is almost here, so I'm sure there will be
a couple dresses and skirts thrown in there at some point.
I've been enjoying my pink hair for now.
It's always fun to hear a little girl gushing
over it or to have a random person say they love it.
I'm totally into funny encounters like that.
The other day, an old man named Bill helped
me pick out a dress at the thrift store that
went with my hair. He told me about life in the 50s
while we shopped.
I think I'll keep it for awhile
and see what other
odd
things happen :)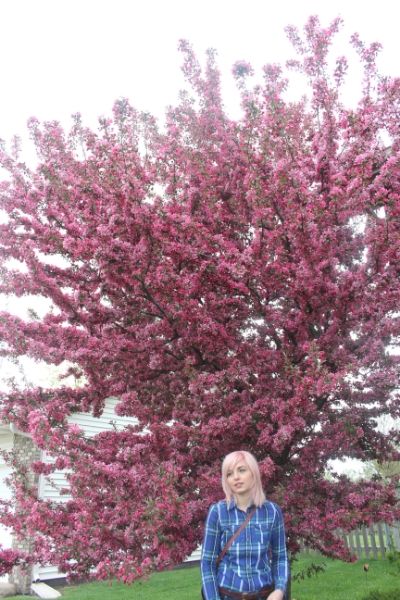 I'm also in love with this new Rilo Kiley song.
They are one of my all-time favorites.