STYLE ICON:GINGER ROGERS
Ginger Rogers has to be my all-time favorite lady from the 30s.
Her movies with Fred Astaire make me so sentimental. I love their
tap numbers, elegant clothing, and effortless glamour. There is
just something special between Fred & Ginger. If you haven't seen
any of their films, I would suggest Swing Time, Shall We Dance,
Top Hat, and Follow The Fleet. Okay, I just basically named
all of their movies together. So, you should probably just
watch them all ;)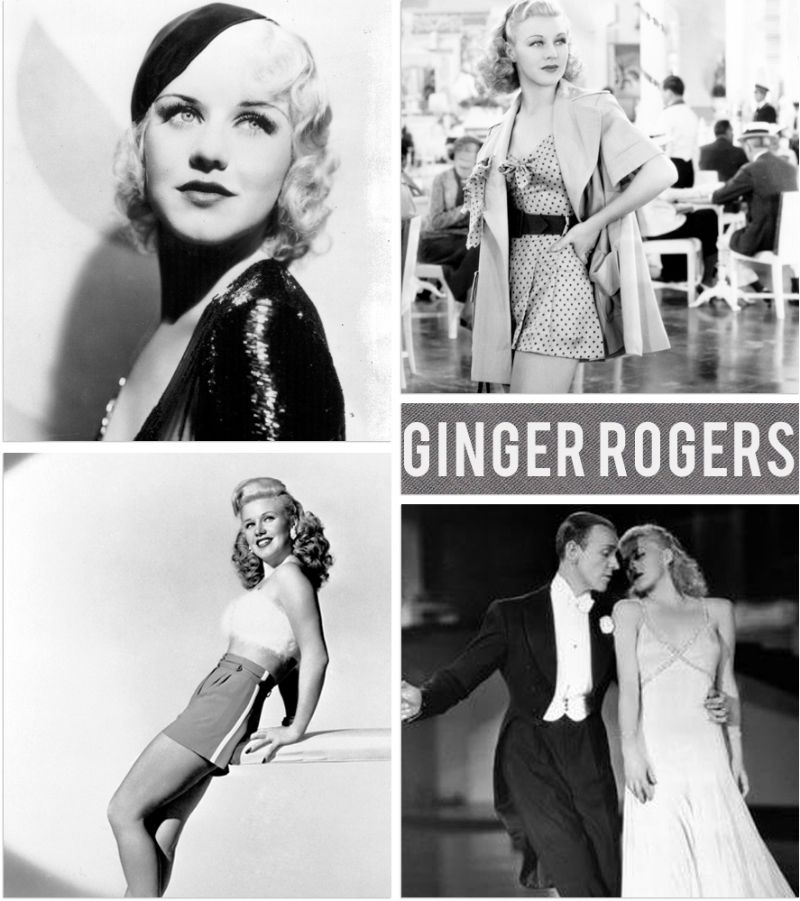 I fell in love with that last white dress so much that
I tried to find something similar for my own wedding.
Oh, Ginger. You are such a babe.
Now, if I could only learn this tap routine ;)