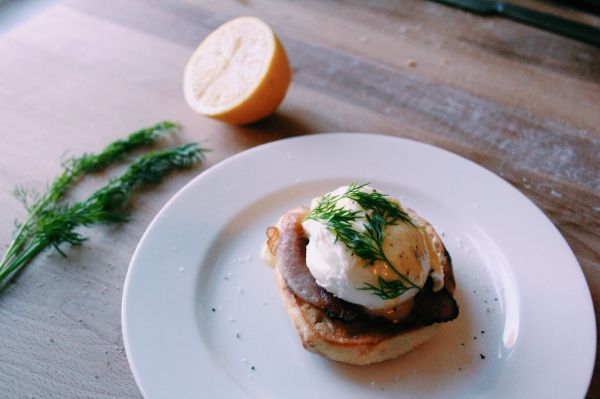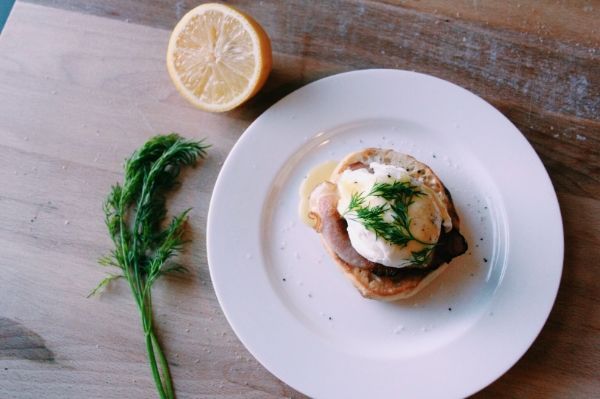 Eggs Benedict is my a all-time favorite breakfast. It's always a special treat on the weekend. My husband and I spend the late morning cooking this meal while drinking coffee. I think it's my favorite part of the entire week.
This is my favorite poached egg recipe.
After all the eggs are cooked, you can toss them back into the water for 30 seconds right before plating if you need to heat them back up.
For the Hollandaise:
4 egg yolks
1-1 1/2 tablespoons fresh squeezed lemon juice
1/2c unsalted butter

Whisk together egg yolks & lemon juice. Over a double broiler, very slowly add the unsalted butter (be careful not to cook the yolks). Keep whisking until all the butter is added and the mixture thickens.
If needed, add additional lemon juice to taste.
Serve on an english muffin, good quality canadian bacon, salt & pepper, and I like a bit of dill :) ENJOY!